About Bill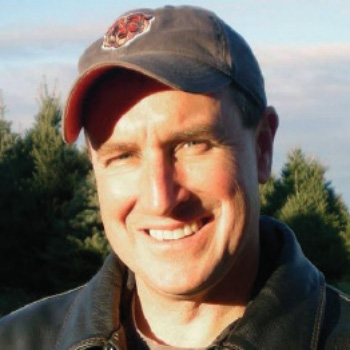 Bill Thomson has created artwork for advertising, book, and editorial clients across the United States. Thomson's recent work has focused primarily on children's books, illustrating Karate Hour, Building With Dad, Baseball Hour, and Soccer Hour; and he also created the wordless books, CHALK, FOSSIL, and THE TYPEWRITER. Thomson's books have been recognized as the National Parenting Publications' Gold Award, the American Library Association's Children's Book Notable, the International Reading Association's Teacher's Choices, Booklist's Editor's Choice, and the International Reading Association's Children's Book Award Notable. Thomson's books won the Connecticut Book Award for Children's Illustrator (2009 and 2011), Kentucky's Bluegrass Award (2012), Ohio's Buckeye Children's Book Award (2012), and the Prix Livrent'te in Paris, France (2013).
Thomson's artwork has also received more than 75 awards in the country's most prestigious juried illustration competitions, including those sponsored by the Society of Illustrators (NY), the Los Angeles Society of Illustrators, Communication Arts, Step Inside Design, and Three By Three. Thomson has received Gold and Silver Awards from both the Los Angeles Society of Illustrators and the Connecticut Art Director's Club, and his work has been exhibited in numerous group shows in New York and across the country.
Bill Thomson is a Professor of Illustration at the Hartford Art School at the University of Hartford where he received the Outstanding Teachers Award in 2004 and the Innovations in Teaching Award in 2011. He also serves as Thesis Advisor in the Low Residency MFA in Illustration Program. Thomson lives and works in Southington, Connecticut with his wife, Diann, and their three sons, Billy, Nik, and Ethan.